ABOUT
MAKINO TOMITARO
The Late Edo Period-Before 'Makino'
Tomitaro was born in an age of disturbance in the late Edo period, which began with the arrival in Japan of Matthew Perry, an American envoy in 1853. Just a month before Tomitaro's birth, Ryoma Sakamoto left the Tosa Clan. In the same year, the Teradaya incident and the Namamugi incident also happened, so it can be said that it was a time when Japan was setting out on the way to becoming a modern state. It was right at the dawn of Japanese botany as well as that of Japan itself that Tomitaro entered the world.
Tomitaro's birth
Tomitaro was born at a wealthy merchant family dealing sake brewing called 'Kishiya', located in Sakawa village (now Sakawa town), Kochi prefecture, on 24th April 1862. He was called Seitaro in his childhood. When he was a child, his parents and grandfather passed away one after the other. He was brought up by his grandmother, who took good care of him as he was a weak child and the only heir to the family.
Boyhood
Studying in Sakawa was not enough for Tomitaro, so he went to what is today known as Kochi City at the age of 17 and met Koichiro Naganuma, a teacher at Kochi Junior High School and there Tomitaro learned botany as a new science and was inspired to plant studies. That led Tomitaro to the visit of Tokyo for the first time at the age of 19 in 1881 to see the Second National Industrial Exhibition and buy a microscope and some books. In Tokyo, He visited Yoshio Tanaka and Motoyoshi Ono at Museum Bureau of the Ministry of Agriculture and Commerce. Then he listened to their lectures on the latest botanical developments.
Adolescence
Tomitaro pursued botanical studies in earnest and went to Tokyo with aspirations in 1884 again. He was allowed to use books and specimens in the botany classes at the Faculty of Science of Tokyo University and devoted himself to plant studies there. In those days, Japanese researchers sent plants abroad to have them identified. Tomitaro sent some to Maximowicz, a Russian authority on plant studies in East Asia. Tomitaro was a gifted artist, as confirmed by the letter Maximowicz sent back to him highly praising his drawings.
Middle Age
While Tomitaro was very active in pursuits such as the issue of Nihon Shokubutsushi Zuhen (Illustrated Flora of Japan) and the definition of a series of new species, his family's business began to decline as he spent too much money for his study. He also fell out with Ryokichi Yatabe, a professor in the Botany Department. In 1891 he went home in Sakawa to dispose of property. He was working hard on sketching and collecting plants in Kochi when he was invited to the Imperial University's College of Science in Tokyo to act as an assistant by Jinzo Matsumura who had become a professor in the Botany Department.
After having a family and a child, he worked as a university assistant in the Botany Department. However, his family budget became tight and the relationship with Prof Matsumura was not going well. In this extremely difficult situation, Dainihon Botanical History was published, containing the most exquisite botanical illustrations. He was also invited to teach at local plant collecting societies and started his own club to teach. Underlying his never giving up on plant research, no matter what the circumstances, was his own deep love for plants and the great support of his family and other acquaintances.
Later Years
In 1926, he settled in Oizumi Village, Kita Toshima County (current location of Makino Memorial Garden), where he lived until his death. In 1927, Tomitaro received a Doctor of Science, but he regretted it later because he felt as if he had become ordinary. The following year, his wife Sue, who had been devoted to Tomitaro, passed away. As a token of his gratitude, Tomitaro decided to give his wife's name to Sasa (some sort of bamboo), which he had just discovered in Sendai, and named it Suekozasa. Overcoming his sadness, Tomitaro continued to travel to different parts of the country to collect plants. Meanwhile, he started editing a botanical illustrated book, which was finally completed after nearly ten years and published it in 1940. He resigned from the university in 1939, where he had worked as a lecturer for 47 years. He also devoted himself to writing to spread knowledge of plants, publishing botanical essays.
Last days - research in his garden
When Tomitaro reached the age of around 90, it became impossible for him to go to the fields and collect plants, so he spent many hours at home in Oizumi. He observed and collected plants he had transplanted to his garden, sorted out specimens and engaged in long conversations about plants with visitors. There are many reports that he devoted every waking minute to plant studies and writing, despite his family's concerns, until the age of 93 when illness caused him to become bedridden. His 94-year life ended on 18th January 1957.
Information
Museum Name

Makino Memorial Garden

Location

6-34-4 Higashioizumi, Nerima-ku, Tokyo 178-0063

TEL/FAX

[TEL] 03-6904-6403
[FAX] 03-6904-6404

Opening hours

9:00 AM to 5:00 PM
(Planned exhibitions and video viewing: 9:30 AM to 4:30 PM)

Days Closed

Every Tuesday
(If Tuesday is a national holiday, the museum will be opened on the day and the following nearest weekday will be closed instead.)
New Year's holiday
(December 29 ~ January 3)

Admission

Free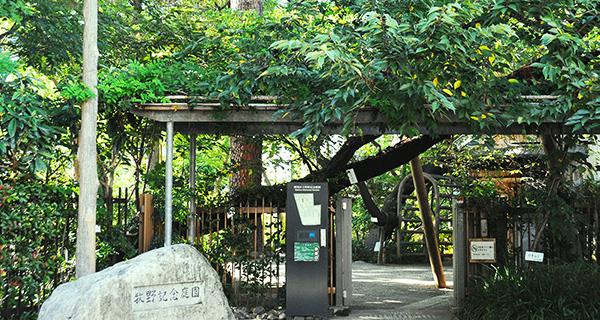 Entrance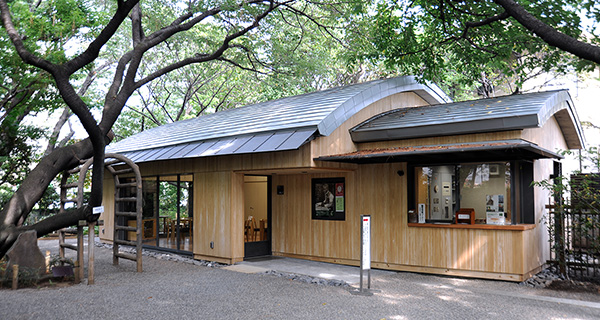 Information office & lecture room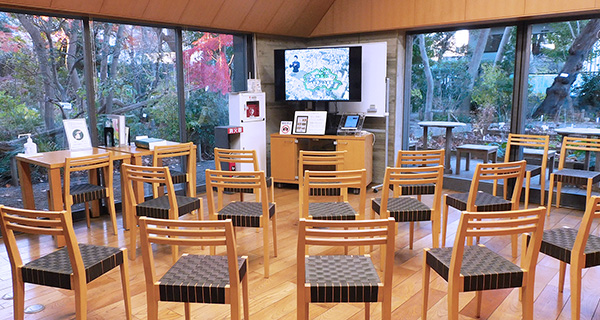 Lecture room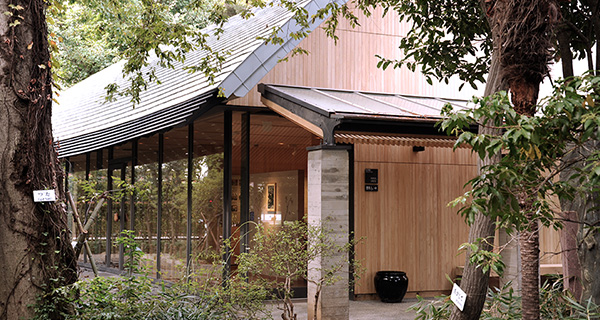 Museum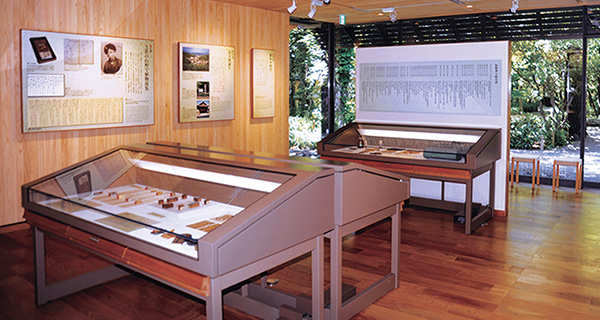 Permanent Exhibitions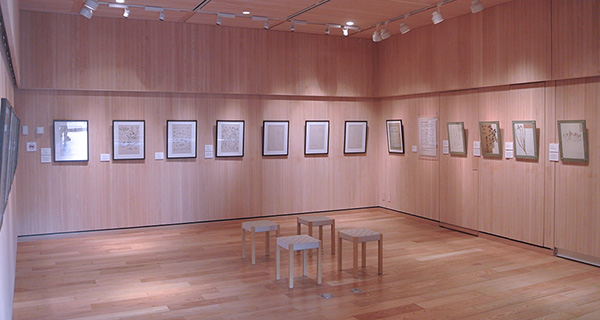 Planned Exhibitions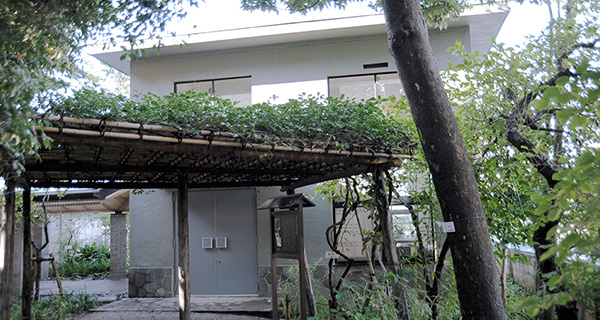 Dr. Makino's study room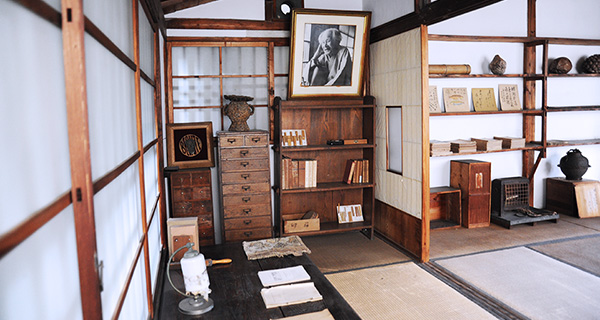 Dr. Makino's Library